It's great that you want to help us by volunteering and
there are so many ways you can!
We are always in need of dedicated local people to lend a hand at Carlisle Foodbank.
Being a volunteer at Carlisle Foodbank is a hugely rewarding experience that allows you to meet new people and contribute to the community in a warm and friendly environment. We have a variety of voluntary roles that can suit your time and skills. Full induction and training will be given prior to starting all roles. We also understand that your time commitment varies and we are able to work with you around your availability through our calendar rota system.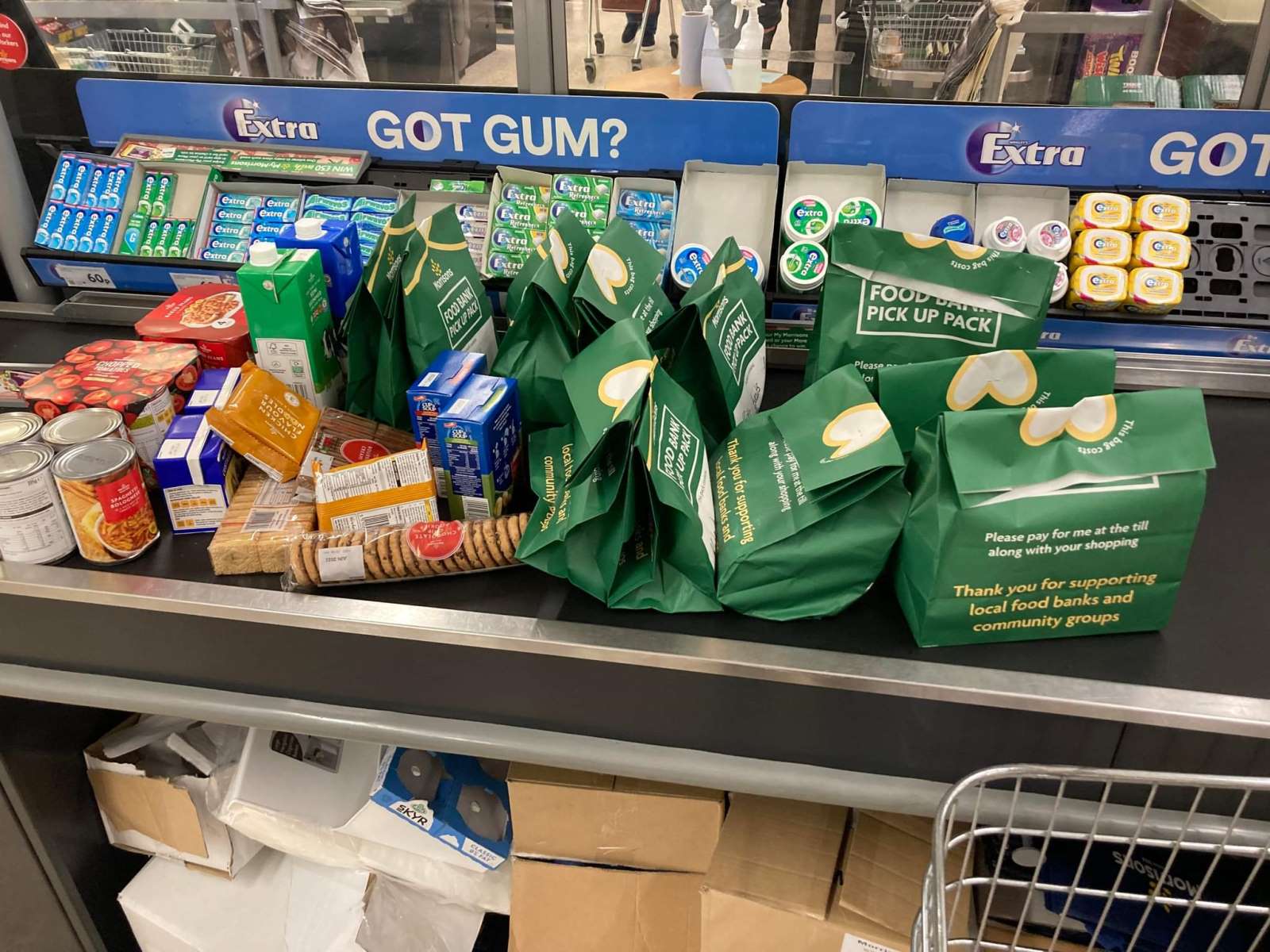 Interested in becoming a Volunteer?
If you are interested in becoming a Carlisle Foodbank volunteer, and want to know further details email us at
hello@ carlislefoodbank.org.uk
or simply complete the following form and return it to Carlisle Foodbank marked for the attention of The Manager.
Helping at carlisle foodbank centre
To meet clients and hand out food parcels. This involves being at the centre during our opening times and making up food parcels and helping out with other jobs as needed during the shift.
Sorting food donations
To ensure our food stocks are in date and correctly stored and rotated. Also to help sorting through periodic large quantities of food gifts usually donated during Harvest Festivals, Christmas or Easter.
Chatting with clients
Have an informal chat with clients to make them feel welcome and signpost them to further support if needed. This involves being at the Centre during our opening times.
Surplus food collections
We have a number of supermarkets and food outlets across the City who are involved with sustainable food projects and we always need volunteers with transport who would be willing to collect food from these locations. This involves a time commitment of about one to two hours per week but the food would need to be collected either on a Sunday, Wednesday or Thursday evening, which is the day before the Foodbank opens.
Public donations collector
We have various public donation points around the city that need to be collected and brought to the foodbank by a volunteer with transport. This role can be done at the volunteer's convenience but equates to roughly one hour a week and the donation points are mainly within supermarkets.
Carlisle foodbank representative
Be an ambassador with your church, school or business. To use your premises as a collection point for food donations and arrange for the food to be regularly delivered to the Foodbank. Your time commitment would be flexible, although delivery would be when the Foodbank is open.
Event supporter
This could involve your school or work organising an annual collection of food. Sometimes we need helpers when we have a food collection day at one of our local supermarkets. Your time commitment would be flexible.